Keep an overview on your job site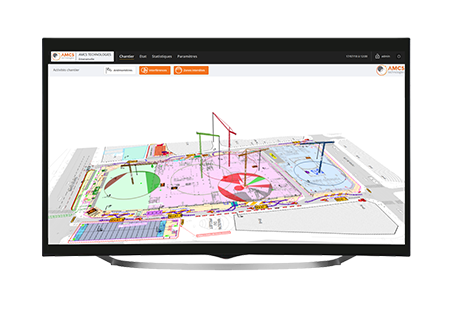 TRACK ACTIVITY ON YOUR CONSTRUCTION SITE IN REAL TIME
The new supervisor model, can be used to record and view the data of every crane fitted with a DCS 61-S and DCS 60 on a single screen. 
Thanks to the radio connection of the anti-collision network, it allows to communicate to the user all the information relating to the positions, the movements and the events of the cranes in real time. 
Regardless of the size and complexity of the job site, its performance and ease of use allows you to track the activity of your job site.
Why choose the supervisor SUP 61 ?
Have access to information linked to slewing, distribution, hook height, position of the crane on the travelling railway, load lifted, weathervane mode and neutralisation for each crane on your site
Consult the data log of each machine and download them onto a flash drive
View and save wind speed
If necessary, carry out actions to manage interference and oversailing restrictions. Selective neutralisation of one or more zones can be carried out remotely
Have access to the supervisor from one or more workstations on the internal network
Remote diagnosis for immediate action
You are interested about our products and services ?
Our sale and technical teams are at your disposal to satisfy your requests