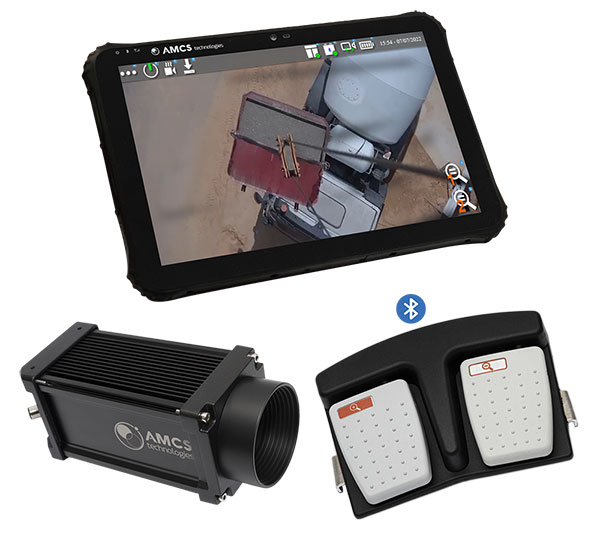 Our camera provides crane operators with additionel working comfort and boosts productivity. It improves worker safety during lifting or unloading operations. Fitted to the trolley or at the end of the jib on luffing jib cranes, our camera enables to see your working area, wherever the drop point is located, in all weathers.
The powerful zoom and high light sensitivity mean that the precise position of the load and its surroundings can be monitored on a screen.
Main advantages
It adapts to all types of crane and usage conditions
It ensures the lifting hook and load can be seen at all times
The operator is autonomous and the camera enables him/her to check
the instructions from the signaller in all circumstances
It is resistant to impacts and vibrations
Technical features
Stainless steel, sun cover, anodised aluminium casing
IP68 sealing, withstands temperatures ranging from -40°C to +85°C
Viewing angle: 48° (wide angle), 2.8° (telephoto)
Lens: f = 4.1 mm to 73.8 mm, 18x optical zoom, 12x digital zoom
Cabin screen: 12 inch LCD Monitor, software available in 8 languages
Want to find out more about our products and our services?
Our sales and technical teams are at your disposal to satisfy your requests