JDL EXPO 2022
AMCS Technologies AMCS Technologies will be attending the #11 JDL EXPO exhibition on 22.,23. & 24. June 2022 in Beaune. Come and meet our team stand No. A66
Read more: https://www.jdlexpo.com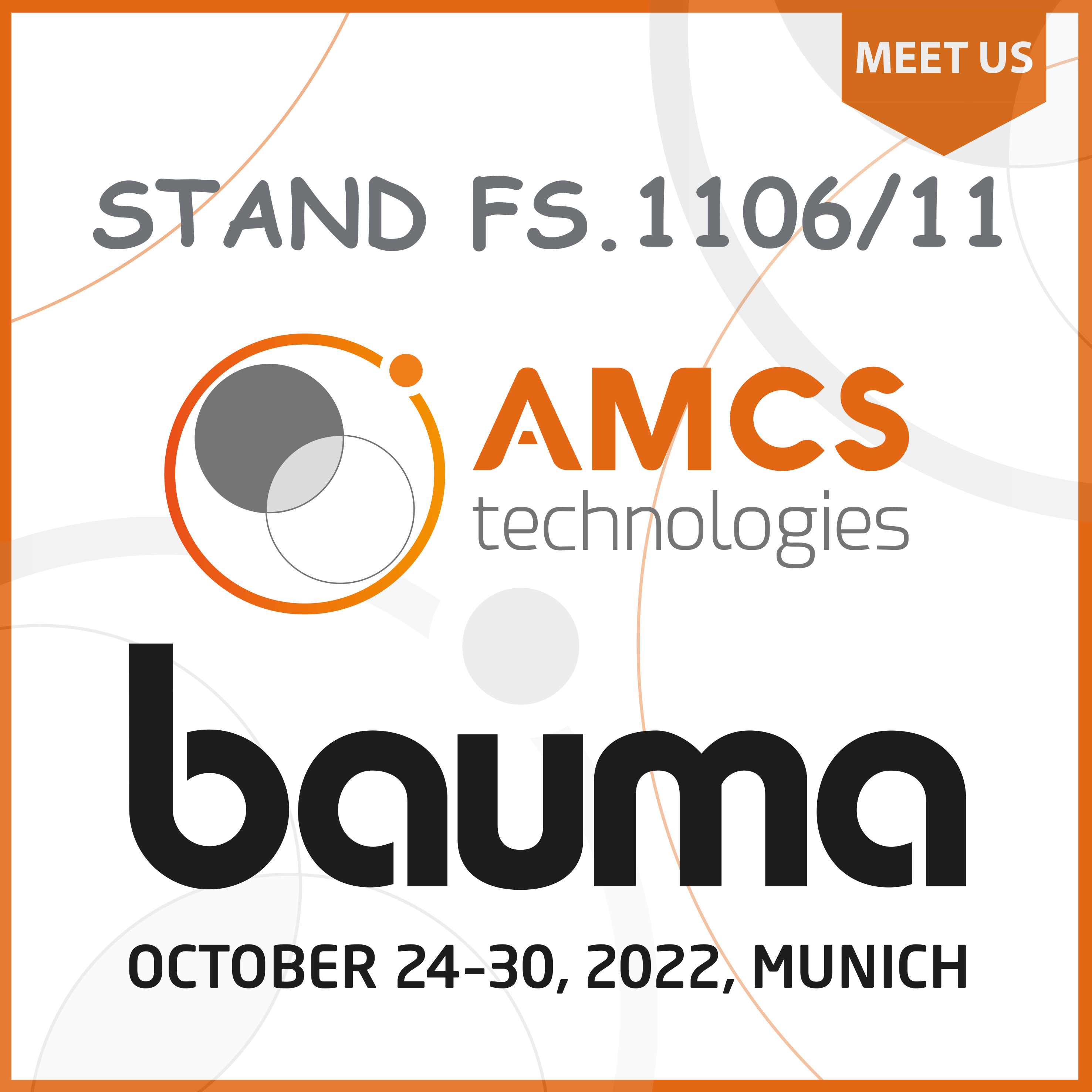 AMCS Technologies at BAUMA trade fair 2022
AMCS Technologies will attend the 33 edition of the world's leading trade fair for construction in Munich, October 24-30, 2022. Come and meet our team stand No. FS.1106/11, outdoor area.
Read more: https://bauma.de/en/
VERTIKAL DAYS
The AMCS Technologies team will be present at the "VERTIKAL DAYS" show from September 22nd to 23rd 2021 in Peterborough, UK.
AMCS Technologies at ITC 2021 Nice