NEW

ANTI COLLISION MANAGEMENT BETWEEN TOWER CRANES AND MOBILES CRANES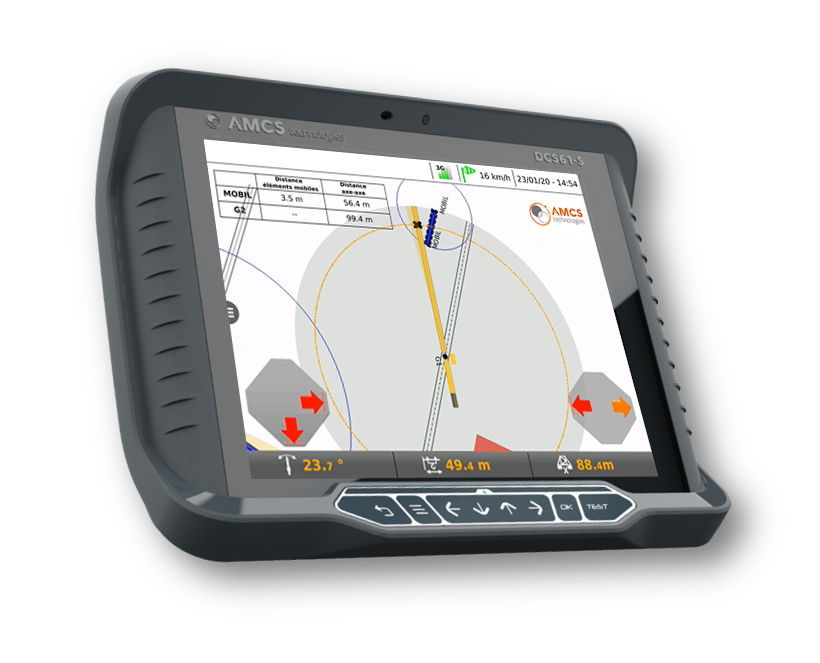 We offer a complete solution that can manage several mobile machines, whether
they are telescopic or fixed, on one single job site
 
When the mobile cranes move and reposition themselves in a different place, the systems on the tower cranes register their positions and automatically create interference zones for the machines. Through the GNSS localization the user obtains precise coordinates and angles of the mobile cranes' jib position.
The device calculates in real time and in 3D the distances between each element of the cranes (including the position of the cabin) as well as the movement speeds. This is to intervene on the cranes control mechanism to ensure a slowing down, followed by a complete immobilization of the crane at a pre-set distance from the mobile crane.
• High safety level sensors
• A CANopen Safety communication system
• Secured sensors fixture with protection of moving parts
• GNSS multi-constellation positioning system with centimeter accuracy
• Easy installation and programming
• This new feature adapts perfectly to immediate decision-making and as such to the daily needs of your job sites
• Mobile cranes can work and move around freely.
Our solution improves your productivity and guarantees higher security with one single system
• The DCS 61-S provides the crane operator with all the information he needs to operate the machine in real time, thanks to a graphical representation of the environment as well as the alarm approaching danger.
Want to find out more about our products and our services?
Our sales and technical teams are at your disposal to satisfy your requests